I love glass beads. I love the colors. I love watching people make them... seeing the red hot glass swirling around... people seem so concentrated and relaxed when they are doing it. I can't wait to have the chance to learn it myself. Im hoping to do so soon at the same Atelier where I go learn ceramics,
Maud's Keramiek Atelier en Galerie
In the meantime, I'm always looking for nice beads at Dawanda. So, this time in
"A look around Dawanda IV"
I bring theeeeee...
beads!
Just look at the colors and shapes. Aren't these all just precious!
From
Julie 1508
comes the lila/yellow donut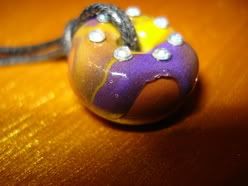 From
Smauggs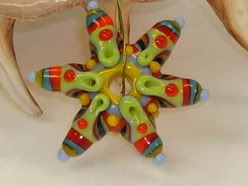 From
Miss Pfeuffer's beads
: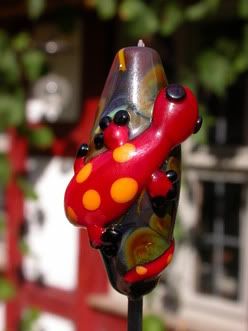 From
Linakhan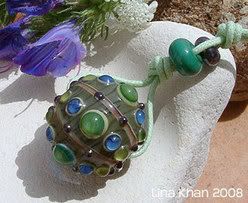 From
cdlampwork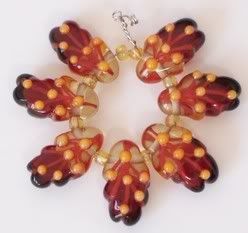 All these wonderful artisans have more great glass treats at their shops, so do go visit them...