I love red. Red is my favorite color. I have a red car, lots of red flowers, red clothes, red jewelry. My favorite perfume has a red flower on its box. Apples and strawberries are my favorite fruits and although it is down to the taste, nothing beats a big luscious red strawberry!
I would randomly add red everywhere. I dont know what it is about that color. It's strong, it's bright, it's passionate, it's loud. It makes a statement even if it just a little drop.
So, I have a
"Red"
pinboard in my
Dawanda shop
, full or red delicious things that other talented artisans have made and I like and would, obviously, love to have. This pinboard has over 20 products on it, so here a sample... you can take a look at the rest yourself
here
.
Tizzalicious
, from The Netherlands, has the most beautiful fruity brooches -among other things. I love the
"red Polkadot apple brooch"
: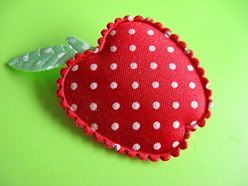 Then there is this gorgeous
"red beauty of nature"
from
na.hili
. She has told me that the seeds that make this simple but extremely pretty piece of jewelry, come from Argentina... my homeland!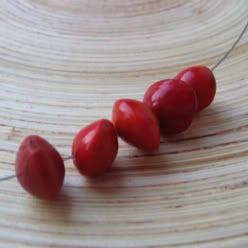 Speaking of Argentina, the girls from
Las Lopez
make absolutely fantastic wooly items with different techniques such as loom, knit, crochet, embroidered... they have this
"stunning red Shall"
which I can imagine would be
the
accessory for autumn!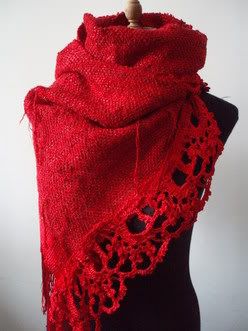 Since we are in the southern hemisphere,
Wendren
, from South Africa has great stuff in her shop. I like the unique fabrics she uses and
how
she uses. Not a little piece is wasted! Which leads to great ways of using scraps which turn out to be great novelties. I love her
"
Paranya Designers Guild Bird Pouch
"
.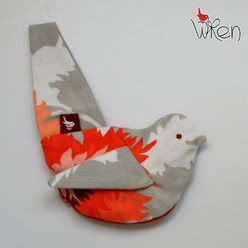 Bags... I love bags! And I also love felt. I haven't ever worked with that is called industrial felt, but I do like how it looks. And this "Jager rot" bag from
ohlalamademoiselle
is gorgeous!!!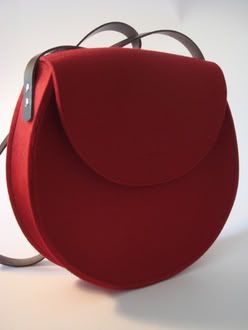 And last, but not least there is this gorgeous little doll,
"Fräulein Baba
"
, from
lasupe
. Love the colors and details!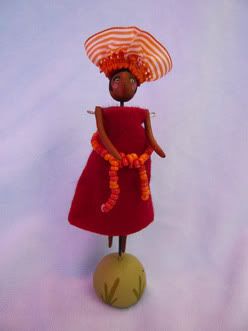 So that was another mid- week look around dawanda's shops. If you, out there reading (I know you are there!!), want to point me to your shop or any other shop, do so on the comments or contact me either via my shop or website! I'd love to see new things.