I' m in the middle of some natural dyeing... so, while I wait (and nervously run back and forth checking that everything is going well), I wanted to show you this little matchbox books I made over the weekend, to include in every order that is going out now: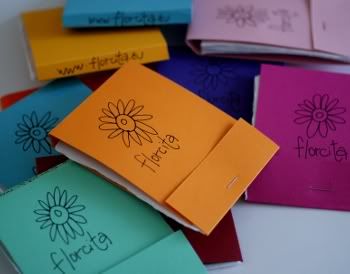 For the gods of crafting! hahaaha I just took out the first batch of wool... DEEEEP PURPLE! hahahaha smoooke on the waaater....chanchan chaaan chan...ok...
Anyway, the little books were fun to make and add some color to the package. I see that the ceramic tags that go with the orders are a success too...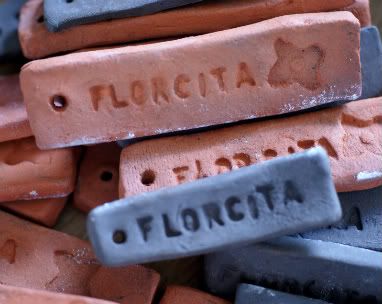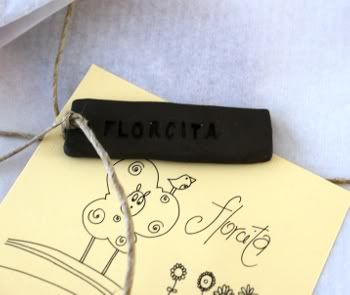 I have a second type of tags which just came out of the oven, but they have to do with a bit of rearranging the logo/marketing side of this little biz (yes, I know... it' s taking me a while, uh? Well... I'm learning!):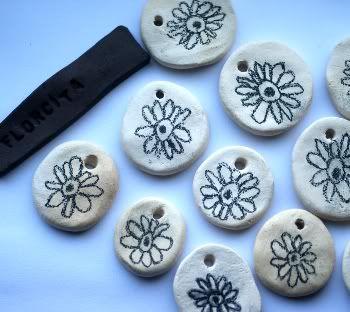 These are also ceramic tags where I' ve drawn with a glazing pencil. I wanted the scratchy, pencil look on them... as if a little kid had been drawing. They were later fired a second time with a cover of transparent glazing just for a bit of protection and shine...
Well, you see..tags I have! hahahaa
And now I also have some cotton and bamboo dyeing... intrigued. Will show you latet this week how it looks.
So, happy monday.