Months ago I started thinking about presents I could take with me to my family... hand made, of course. I've made some myself but I really wanted to take other stuff as well.
I' ve purchased from
Easterya
a couple of times. Love her jewellery and she is a good friend; so I thought... the women in my family would like something from her too. I think
Fab's
creations are bright and beautiful and for the type of woman who likes earthy (all natural stones), refined and stricking pieces of jewellery. In my case, whether that is gold, diamonds or just wire and turquoises... I don' t care. A piece has to impress me by it' s design not it's price tag.
So, I told Fabs what I wanted and she put up with me going back and forth, trying to imagine my Mom, sis and sister in law wearing her creations... how big, what colors... all of that. What a patient woman!
Eventually Fabienne suggested a swap, which I love doing (because it isn' t all about money, right?) especially if we both know already that we like what the other makes. Sometimes swaps are tricky if someone suggests it and you like what they make but maybe not for yourself... however, this was not the case. Honestly should reign when it comes to swaps. So, she chose an
item
from my
shop
involving silk and soft colors and beading... and I got these: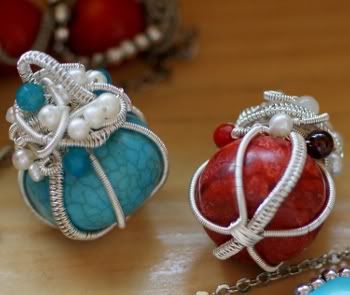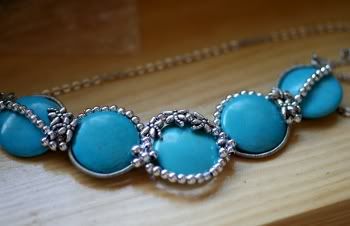 And a gift for me! :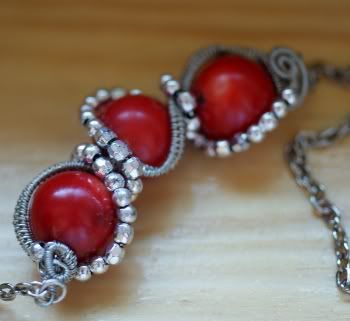 this is not the time for my family to start reading this blog! ahhahaha I promise a picture with the gifted ladies wearing these beauties.... and I promise you, you will find lots of goodies at
Fab' s shop...