Flickr Favorites Tuesday: hearts
Originally uploaded by Marian Florcita
Hearts hearts.... I love them red of course... if one could make a compendium of the amount of materials and artistic hearts interpretations the art' s world has to offer.... we would never end! But it would be quite interesting, wouldn' t it?

This mosaic I made to join in the fun at Mitsy' s blog. I was inspired on a heart that is coming my way... aaall the way from Argentina, made by the great Ceramist and mosaic artist Mariel Trill Guillot. You can see some of her work in her blog.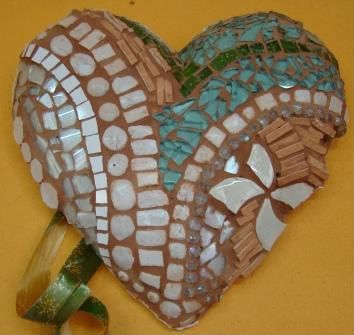 Gracias - Merci - Thank you - Dankjewel - Grazie! Isn' t it beautiful! Love it!!! Gracias!