Production has been stopped for a few days as we juggle with the baking, the new windows for the house and a sewer problem... just because stress comes in three fold, right?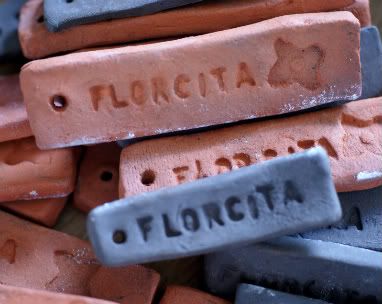 Just out of the oven are these ceramic tags in terracota and black clay. They go with each package that comes out of
Florcita's headquarters
:) Since I was already making these new batch, I spent some more hours making the same type of name tags but for gifts I'm taking to Argentina with me. So one for each of my family's members... crossed eyes after dealing with all the letters!
Will be back soon... when calamities go away! ahahaha Have a nice weekend!