It's been a while, but here it is back again... I didnt stop doing this type of post for any particular reason but it just happens sometimes that the week goes by so fast... I just... don't manage. Simple.
Today I was looking for magnets. There is a bit of a fight going on here because Mr husband likes fridges all clean and perfect without any colorful attachments. That is too clean and neat for me! hahaha I like magnets and pictures and recipes ...everything. When something is too neat it gives me the "clinical" feeling... what is this a lab or a house?
So, I've been looking around for some magnets because the ones we have need replacement. The good thing about these is that they are very pretty and very affordable, which means that they can become a
"self" quick gift.
These little cute apples are the best... I love
Tizzalicious
' apples! ...all of them!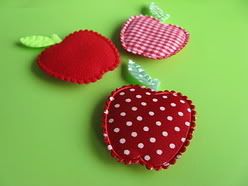 I love this picture, it is so colorful! Eye catcher indeed! Fused glass magnets...
Lawatha
has lots of gorgeous glass creations: pendants and rings... but this magnets are just so cool!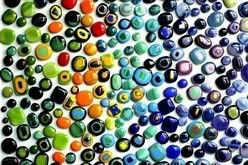 These magnetic pegs are the best. How a regular household item can turn into somethig so cute! At
Najade
's shop there are many different colors and patterns to choose from... and so many more things to check out.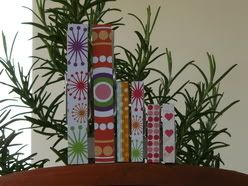 And last but not least...
Mariska
has many colorful monster-like soft toys... and some of them have their own magnets! Here is Bruno: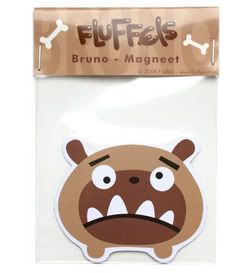 ...he reminds me of the neighbours dog!
Hey, I just saw that the
DaWanda Shopping Directory blog
has a new post where it invites people to create their own pinboard of DaWanda items and send them to the blog, to be posted there. Pretty nice... I should have put these ones! :P