While Im cooking some figs in syrup, and the whole house smells of cinnamon and orange and dark sugar... here I am doing some window shopping. I've decided that this year I will avoid the shops and do all my holyday shopping on
DaWanda
or
Etsy.
I guess I should get started soon to avoid all the postal crazyness later in the season. Packages seem to either arrive too late or get lost in a big black hole!
So, here... beautiful autumn day... and this small collection was chosen because of their autumny colors. Enjoy!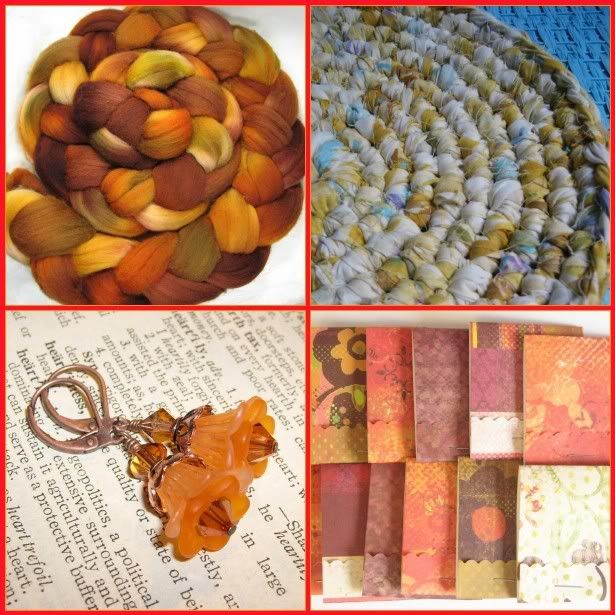 Click on the image for a better and bigger vieuw!
From top left:
Autumnal Equinox handpainted Ramboulliet Wool roving- 4 1/4 ounces from the gorgeous Moonlightbaker shop.

Table coaster rug upcycled vintage pillowcas
e from the talented
Sosorosey
shop
Pumpin spice earrings
...sound yummy! from
dkjewels
always full of pretty earrings. love them!
Bohemian tangerine 12 matchbox notepads
from
DribsNDrabs
I love all those patterns!
Have a nice weekend!