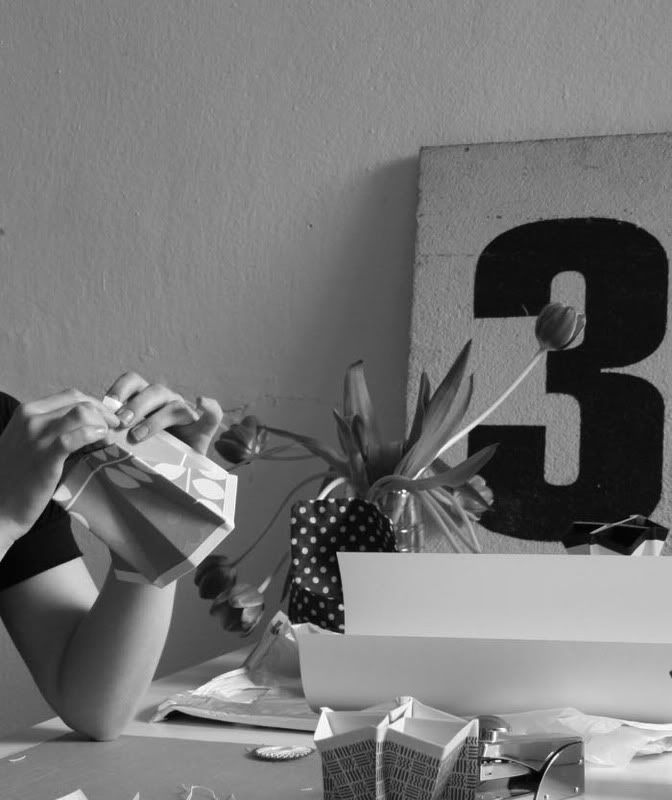 A few months ago, whilst getting lost in DaWanda, I found this shop in the german interface. It is called
Faltehalter.
Since I don't speak german I wasn't really sure what it all was about, but it just looked really cool. Then I read -in english-
that this was the sole creation of the person who was actually selling them.
And I thought it was even cooler... she thought of it, experimented, designed and now sells them.
I then understood *enlightment! hahah* that the
Faltehalters
are convenient, sturdy, pliable, pretty containers for all those bits and pieces on a desk... pens, sissors, brushes...
So I contacted the owner of the shop to congratulate her and also to ask her if she wouldn' mind answering a few questions so I could "blog her". I think people whom actually come up with things like this that are new should be noticed. So... here: (bare in mind Im not a reporter...)
-
Name/country
: Svea, Germany
-
Have you got a background in design?
No, i wish i had sometimes. it's simply a hobby.
-
How did you come up with the 'faltehalter'design. What inspired you?
when i lived in london for a year, i didn't have any of my equipment and materials there, that i would use when i have a creative moment (sowing machine etc.). i had the idea to make a bag with many different compartments, and so i tried to create a design with a piece of paper - the only thing that i had at hand in this moment. that's how i created the folding technique, really by coincident. then i realised how stable, decorative and useful it is, and how many things you can develop from this technique. and when i found really great paper on a trip to florence, i had the perfect material, too!
-
Why paper and not any other material... I dont know... canvas?
i use paper, because it's such a simple and diverse material: there's so many different patterns and structures. it's easy to recycle. you can fold it well and it keeps it's form. and i am working on printing my own paper.
-Is your hobby your job or just a something you do after work.
something i do in the evenings and weekends, exactly.
-
Your place to pitch the faltehalter. Introduce it the way you want. Pics and all. Any new projects you have in mind? different materials
?
i want to start printing the paper myself. and i just created a version for the wall, the 'wall bag'. besides, i'm thinking about a waterproof version that can be used as a vase. and some bigger editions, for newspapers and the like. and i'm working together with a friend and dawanda 'colleague', nora aka eleanorot, on a couple of cooperative projects. two works can be seen on dawanda already, and there's more to come.