Remember that little
demonstration
a few weeks ago, on how felt was made? I ended up with a piece of felt of multiple colors... well it had to be turned into something... coasters!
They are quite simple but I think funky and a nice addition to a table. Colorful, soft, washable, easy to put away.
*I made 4 with red hand made felt combined with polka dots and a chequered pattern: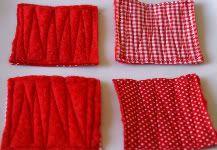 *Two very fancy ones - I think- with deep red hand made felt and black cotton. The stitching is in grey.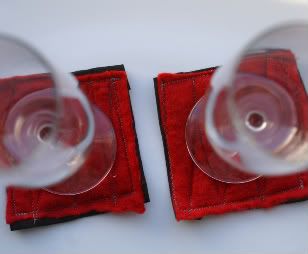 * There are 6 which range from pink to red passing through fuchsia. The back is made with linen.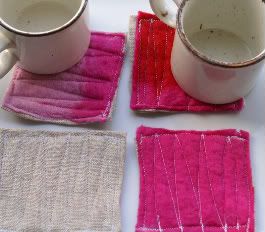 *Some weeks ago I was trying the "felt-ability" of this fabric I bought, and I mixed it with some merino wool, bamboo and loose threads from the fabric itself. A bit of a collage. The end result I turned into 4 coasters which are a bit bigger. A soup bowl fits perfectly on it, so like a mixture between coaster and placemat!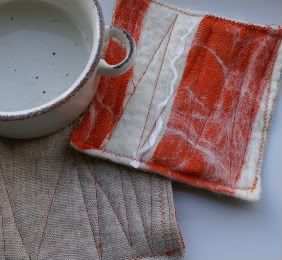 I've been busy working on several things but I realized that I haven't listed much this month. So all of these, plus some more I'm working on, are going to the
shop
!