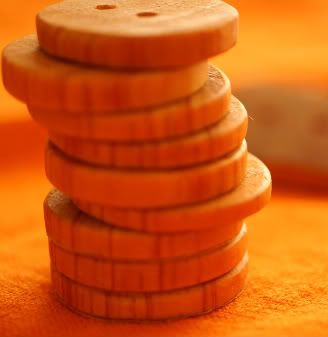 Remember a few days ago I was
talking
about sneaking into Mr Husband's workshop to use his tools for making buttons?
Well, they are done. I needed to make fast a bunch for a friend, so I grabbed the hand saw and cut around 30 slices from a piece of wood laying around. I cut some square ones and some round ones.
Sanded them down a bit ...all by hand done this...ouch my fingers! And then went on to embellish some of them. Put a coar of lindseed oil, which is just natural oil taken from the flax plant so all very eco here!
Lastly I drilled some holes.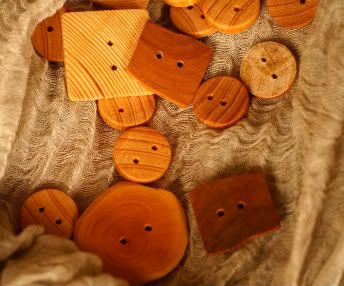 This is such a nice little project. So relaxing, simple and you can do so much to and with them!
If anybody wishes a more detailed step by step, say it!